**guest post submitted by Rachel O'Connor
The holiday season CAN be the best time of the year. The pressure to make sure everything about the big day is perfect, can often zap the fun out of holiday preparations.
Wouldn't you rather enjoy the entire holiday season without the side dose of stress? Follow these seven easy tips to help make your holiday season stress-free!
1. Cook Ahead When Possible
You can't fully enjoy the holiday if you have to spend the entire day in the kitchen cooking dinner. You might want to cook your holiday roast on the big day, but you can make most holiday side dishes in advance and reheat them. Simply cook the dish fully, cover with foil and reheat before dinner. Begin cooking and refrigerating or freezing your side dishes a few days in advance.
Here are just a few meal ideas:
Mashed potatoes or potato gratin

Green bean casserole

Soup

Stuffing

Salad with hardy vegetables, beans or cooked grains

Appetizers such as cheese balls

Creamed spinach or kale

Desserts such as pies

Cranberry sauce

Dinner rolls
2.  Skip Black Friday


Some love the excitement of battling for parking spots and waiting in front of a favorite store before the sun rises to get a great deal. For most people, though, shopping for gifts on Black Friday is simply stressful. Reduce holiday shopping stress and avoid the crowds — do your holiday shopping online or wait until after Black Friday!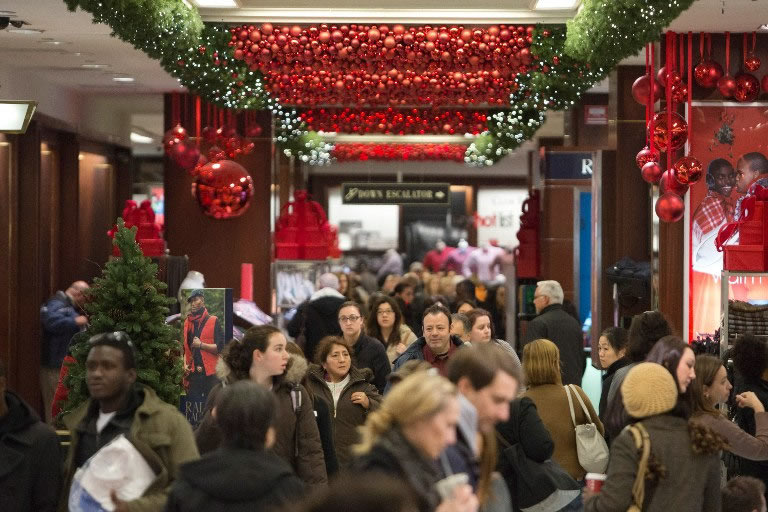 3. Plan Your Ugly Christmas Sweater Party Early
Everyone loves a good ugly Christmas sweater party, right? If you want to host a really great party, though, these tips will help.
Make a party planning checklist, and start taking care of tasks early. Don't forget these essentials.
Invitation printing and mailing — or save time by creating an event on Facebook.

Food planning and cooking — use a catering service to save time if possible.

Activity planning — people love party games! Try a holiday murder mystery or a Christmas karaoke contest.

Ugly sweater contest and prizes — have people submit ballots picking the person with the craziest sweater, the ugliest sweater, the most festive sweater and so on.

Decorations – don't forget your holiday lights and nutcrackers!
4. Take Some Time Out
If you spend all your time during the holiday season planning for Christmas day itself, you'll be too busy to enjoy all of the other pleasures the season has to offer. At least once a week, take an evening off to enjoy some holiday movies with your family. Alternatively, buy a new board game and play it each weekend.
5.  Enjoy the Beauty of Imperfection
When you look outside, do you see anything in nature that's perfectly symmetrical? Imperfection is beautiful. Embrace the beauty of imperfection when you decorate your home, and don't spend hours fussing over tiny details.
6.  Utilize Gift Wrapping Services
Most department stores and malls will wrap gifts for you during the holiday season — and many do not charge for the service. Your mall may also have a booth in which a local charity or nonprofit organization will wrap gifts in exchange for a small donation. Unless you love wrapping your own gifts, let someone else do the job for you.
7.  Control Your Spending
Does the thought of paying an enormous credit card bill in January add stress to your holiday season? Set a firm budget before you begin shopping, and keep track of how much you spend each day. Avoid spending too much time in any store — you'll end up browsing and finding more interesting items that'll eventually cause you to exceed your budget.