Last month Jer and I placed an open invitation to all photographers – we wanted to professionally capture Jer's progress with great some great fitness shots!  We will be featuring two photographers who had fun capturing Jer and I behind the lens.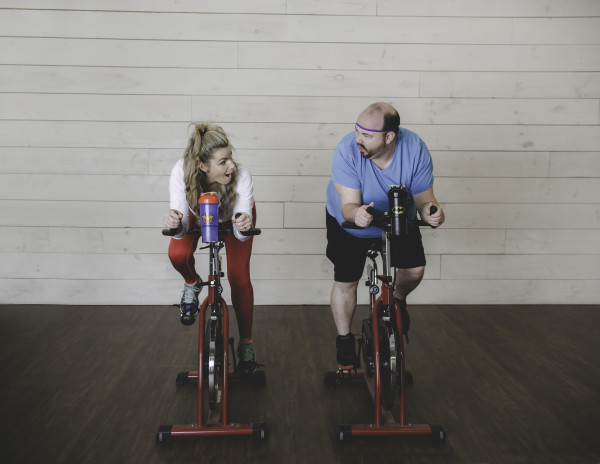 First up we are featuring the amazing Katie Ellement, a photographer out of Peterborough ON who specializes in newborn and child photography, but who was obviously up to the challenge of shooting us crazies (she did my family holiday photos too)!
Katie is an amazing, friendly, and super fun photog who we had a blast with! We are truly grateful to Bellies & Babies in Brookdale Plaza for lending us the back space where personal trainer Danielle Newall O'Halloran offers training & fitness classes at Re-Newall Fitness. We spontaneously and boldly borrowed Danielle's fitness equipment, and we are really thankful for the fun it added to the pictures. Thank you Danielle❤️
We'll be hanging out and doing a Drive By with Katie (and a newborn!!!) in the near future, so keep an eye out for that! In the mean time, enjoy some more of these great pics – and let us know which one(s) are your favourite.  We are still deciding!! Oh and if you haven't already, make sure you give the Get Fit With Jer Facebook Page a like by clicking HERE.