Today's post is sponsored by Merit Travel and is all about finding the right travel insurance for you and your family. Get a free quote for your next trip. Under 50? Click here to get your quote. 50 or over? Click here.
I recently went bathing suit shopping, try to not get too jealous.
My pasty, dry, white skin and socks really added to the already painful experience. Thanks Canadian winter!!
However, I'm packing for our upcoming family trip to Punta Cana, so shopping for a new bathing suit has a silver lining. I can't wait to escape the grey, snowy winter and experience some quality family time, not only my kids but with my extended family as well… there are 22 of us going!
You guys already know that I LOVE travelling, right? I always have and I always will. But shopping for things like a new bathing suit can be just as time consuming, painful, confusing, and downright un-fun, as shopping for something else that you MUST bring along, no matter where you're heading… good travel insurance!
But, when you find the right fit (bathing suit or travel insurance!) it makes it all worthwhile. Keep reading and I hope I can make your travel insurance shopping a little less stressful so that you can really relax and enjoy your next trip.
When I started working on this blog post with Merit Travel, I quickly realized I didn't know that much about travel insurance.
Honestly, I'm one of those people who doesn't care about the little details… I just want to know that I'm covered if something happens.
Many companies LOVE people like me… someone who isn't detail oriented, someone who isn't a fine-print-reader because it makes it easier to oversell, or they can get away with just offering the bare minimum.
If you don't ask the right questions or you don't get a person who is passionate about their job and simply wants a paycheque, you can compromise your coverage and your budget without even knowing it.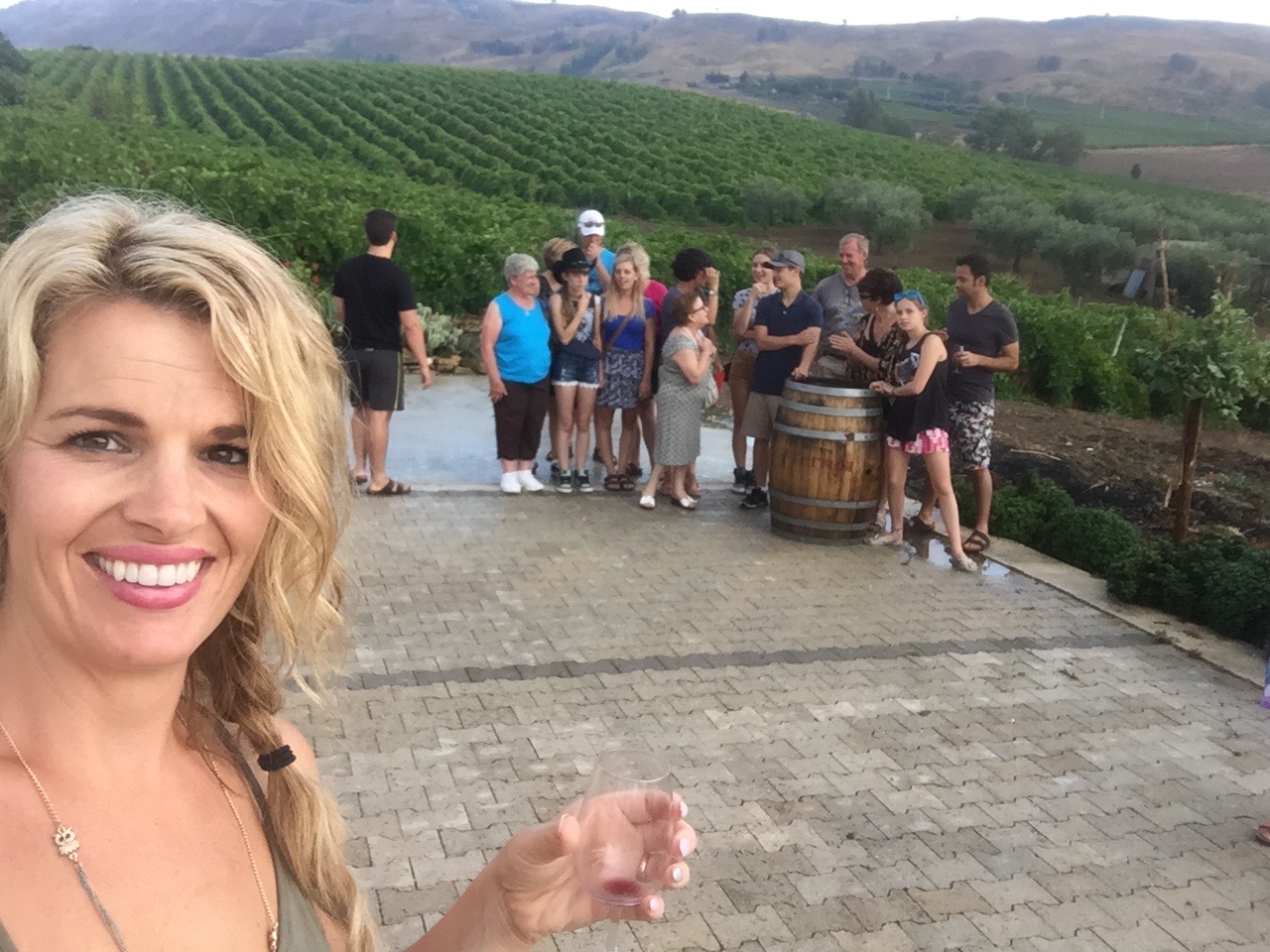 Last year, we purchased an insurance plan that would cover all five of us for the entire year. I actually thought we had full coverage, but what I didn't realize until I wrote this blog was that we are not covered for cancellation insurance. I'm sure the provider told me that or sent it to me in the long email that I never read, but I honestly didn't know.
A lot of travel insurance shopping is up to you. And you have to know what to ask.
Life happens and unexpected things happen. I recently did a post on my Facebook asking all of you what you look for in travel insurance and if you've ever had to use it. Your responses were awesome and proof that investing in good travel insurance is well worth it.
Here's the post:
Hey everyone! I'm writing a blog on travel insurance. I wanna know what do you care about when purchasing travel insurance? What's your priority? And have you ever had to make a claim while away?!

Posted by Michelle Ferreri on Sunday, January 29, 2017
Thanks to everyone for sharing your stories. I think it's fair to say that sh*t happens and we can't plan for it. My youngest has a peanut allergy so medical insurance is a big deal for us.
Some of you were also commenting and asking about credit card coverage, so I wanted to talk about that. I also thought I had credit card travel insurance and it turns out I don't.
Below, you'll find a cheat sheet to help you figure it all out. (Click the image for a bigger version if you can't read it like this. I know it's a little small!)
Some of you were also wondering, about medical coverage across Canada in different provinces. Here's what was communicated to me:
All the provinces have an agreement that they will bill each other for medical expenses. You may not be 100% covered for everything but you will get most of your money back. Where you run into issues is for things like an ambulance either by road or air. This is not covered. A short ambulance to the hospital can be hundreds of dollars.
This is from the Government of Canada website:
Typically this coverage (while out-of-province but within Canada) is for insured physician and hospital services only. Therefore, when travelling outside of Ontario but within Canada, the ministry recommends that you obtain private supplementary health insurance for non-physician/non-hospital services.
No one wants to deal with medical emergencies or lost baggage which totally happened to me at a conference once. I only had a sweatshirt and Lulu yoga pants to wear to a major aviation conference = good times 😉
I hope this blog was helpful, and just so you know we ended up investing in a plan that was just under $300 for all five us which included medical, baggage and cancellation insurance.
The full year coverage for all of us is great deal at under $200 but like I mentioned it doesn't include cancellation insurance.
Follow the links below to get a FREE travel insurance quote for your next trip!
If you have any questions or other travel stories involving medical emergency stories, please send them along!
MF
This post is sponsored by Merit Travel and contains affiliate links. As always, all opinions are mine. Thank you for supporting brands that support michelleferreri.com.