Kaitlyn Hooper is desperately trying to bring her rescue dog Ted home from China.
Kaitlyn, a Peterborough Ontario native has been teaching in China for five years.
In October of 2019, Kaitlyn adopted Ted, a rescue dog that quickly changed her house to a home.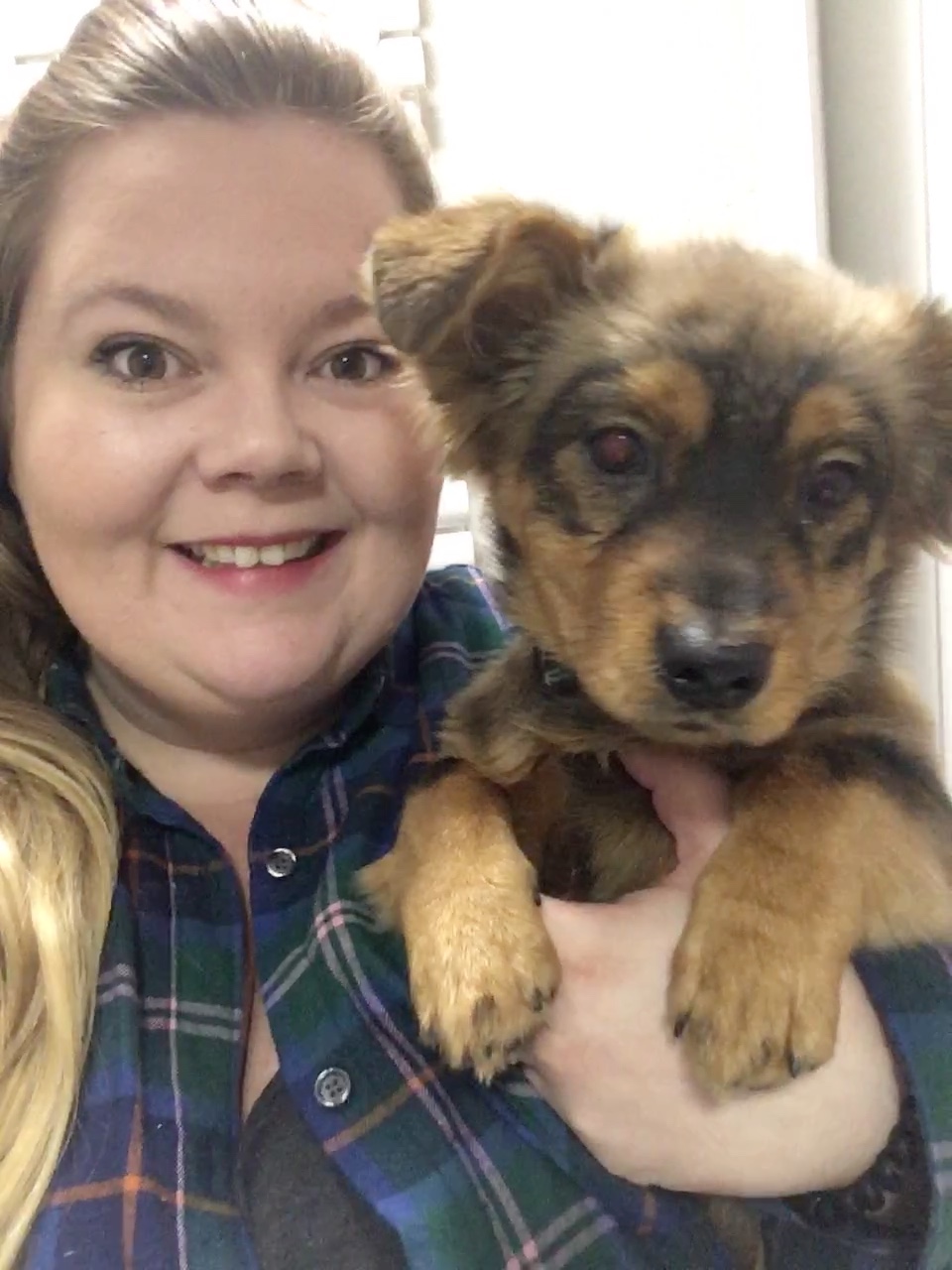 On December 9 2019 Kaitlyn was woken up by Ted who uncharacteristically started licking her face, moments later the phone rang, it was 2am China time.
It was Kaitlyn's mom, she had devastating news, Kaitlyn's Dad had suddenly passed away.
Kaitlyn came home late January of 2020 to manage her Dads affairs. She placed Ted in a boarding facility.  It was unknowingly the last time she would see her fur baby.
Her scheduled return was denied with the outbreak of covid-19, and then more bad news:
Her mom was diagnosed with stage four lung cancer.
Covid-19 allowed Kaitlyn to be with her mom in her last few months but she still needed to bring Ted home.
She was quoted over $3000 for a plane ticket to bring  Ted home, thankfully with the support of a GoFund me page, Kaitlyn raised over $4000!
But it was too late, the flight was no longer available because of COVID-19. Things seemed to get worse.
Unfortunately Kaitlyn's mom passed away.
Kaitlyn's hope of being reunited with Ted was slowly dwindling, but then another shred of hope through a WeChat.
Kaitlyn was connected to a group of Canadians and Americans and their pets who are stranded in China looking to get home.
The group managed to track down a private flight for pets and the owners to get them back to Canada and the United States.  They have called their group "Mission ImPAWsible."
It cost a million dollars, $1900 USD per seat for 360 seats.
Kaitlyn needed two more things to make this happen:
A volunteer to ride with Ted because policy changed due to covid-19 and pets now needed a human escort.
Through the group, Kaitlyn was overjoyed to find amazing humans who offered to bring Ted home.
But there's still one more major hurdle:
They have to fill the remaining 35 seats or come up with  $100,000 to secure the plane and they have to do it ASAP. The flight leaves July 18th.
Now we need as many people as possible to share this story in hopes to #bringtedhome and all the Canadians and Americans who need to get home.
The website with all the information about "Mission Impawsible" including how to financially donate is HERE .
Thanks for reading and sharing! If you want to watch our video you can here: