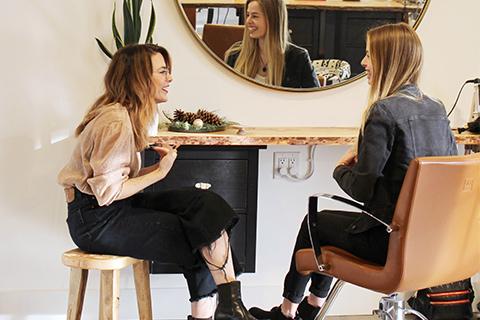 One of the best things you can say to a domestic abuse survivor – "I believe you".
Alberta has an incredible campaign called "Cut It Out", a campaign to Cut Out domestic violence.
Lisa Crawford and I set up an interview to discuss the campaign and her role. She is one of 20 instructors certified to facilitate the course.
The Cut It Out campaign initially came from Alabama after a domestic violence crisis. Although the campaign was designed with salons in mind, the concept can be executed anywhere. Learning the signs of domestic violence is just a sliver of information, but it can make a huge difference. It's also critical to know what resources to offer.
These conversations can be tough to start. Some of the most important conversations are.
However, taking the course is FREE. Taking only 2 hours to complete, this course could be the bridge to help, for so many people. By the end of the course, you'll be able to recognize the signs, start a conversation and offer the proper resources. Imagine what this would look like implemented across the globe!
Not only is Lisa passionate about Cut It Out, she also created a fund to help survivors flee their abusers. The fund was named Stylists Against Domestic Abuse(SADA). 100% of funds raised goes directly to helping survivors. Through Families First in Alberta, survivors are able to apply for SADA's financial assistance to leave their abusive situations.
The course can be taken by individuals and groups and is currently offered via Zoom. To sign up, email Lisa at [email protected] Please note, it is up to the parent's discretion if their teen is hoping to participate.
Thank you so much to JJ Stewart Motors for their continued sponsorship. Being able to share these incredible stories is a privilege.
Click HERE to learn more about ending domestic violence.