This year I teamed up with 14 local businesses to bring you a MASSIVE Mother's Day giveaway. 14 different prizes, 14 winners and an over $1700 combined value! Check out the prizes and the winners below.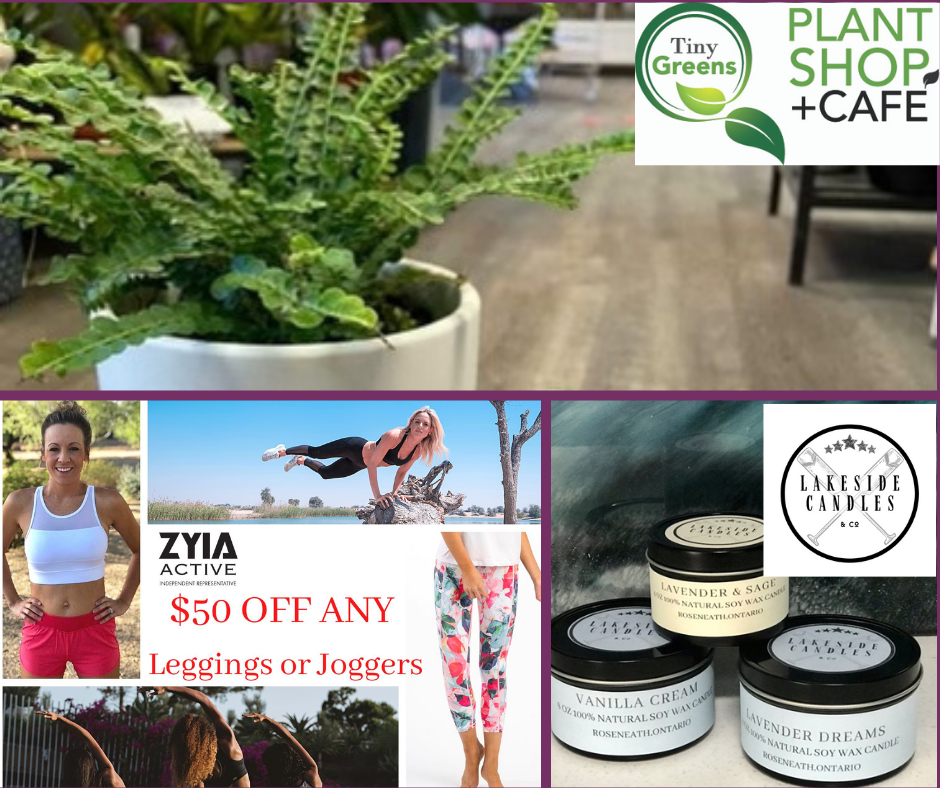 Winners
Sheena Eady took home an at home whitening kit from Kawartha Dental Clinic.
Laney Kelsey won the Kerastase Gift Box from Salon Sorella & Day Spa.
Kenzie Van Allen took home the Hydro Jelly Face Masks from Renew MediSpa.
Ashley Baal  was treated to the Mother's Day prime rib dinner for 2 from The Publican House Brewery.
Amy Facey Tubman got to take home the Dear Mom Rescue Box from Walton Wood Farm.
Tara Lynn was treated to a $40 Modere gift certificate from Live Clean with Laurie.
Alicia got herself a 1 year Full Tilt online membership from Full Tilt Cycle.
Jennifer Bambridge will be spending some time in a RotoSpa with the 2 week rental she won.
Amanda Manthorpe won herself a Lemon Button Fern in a white pedestal planter and a $75 gift card from Tiny Greens.
Elyssa Bisset gets to use a $50 off coupon for any leggings or joggers from Zyia BeActive with Barbara-Anne.
Erica Brier collected a Mother's Day candle set from Lakeside Candles & Co.
Emily Nikulka took home a Disigual Crossbody Purse from Charlotte's Web.
Janet St.Thomas won the live edge black walnut charcuterie board from Lux Wood D'Cor.
Alicia Sale will stay warn in the Sugoi Hybrid Jacket she won from Runner's Life.
If you're looking for an awesome gift for yourself or someone else, be sure to check out the businesses listed above. I've directly linked their Facebook Pages to make browsing that much easier!
Congratulations to all of the winners, and happy Mother's Day to all the mom's out there!