Really? you think I have a nice bum? In fact the wording was:
I wish I had a rock solid heiny like yours.
Well thank you Katie Gain Blackadder, a friend who posted that comment on a pic of me in new yoga wear.
I have to give credit where credit is due and say the yoga gear by "Teeki" is incredible and makes my tush look tighter than it is (I believe the boys call that false advertising).
These teeki yoga pants make me feel like a warrior.
It also makes me remember when I was 80lbs heavier. Yes I gained between 70-80-lbs with each child (I had 3, so do the math), and loosing it wasn't easy.
But I did lose the weight. It took work, effort and determination.
I thank a running coach for teaching me to run.   It helped shed pounds quickly.  It is an amazing ecompressor and a great excuse for "me" time while listening to music. I also went wheat free (I strongly recommend reading Wheat Belly, it is a great read regardless of what you do with the information).
My point is, I do live a healthy lifestyle and I do care about what I look like.  I know how it feels to not like your reflection. I also appreciate the value of what my body has went through, I DO NOT AND WILL NOT EVER weigh myself. I choose to look in the mirror, gauge how I feel and how my clothes feel. You can wear comfy clothes and look sexy.  The "Teeki" line is proof of that as is many other athletic lines that have caught onto form fitting comfort (love lulu and Campus Crews athletic gear). Let's be honest, when you feel good you look a hell of lot better.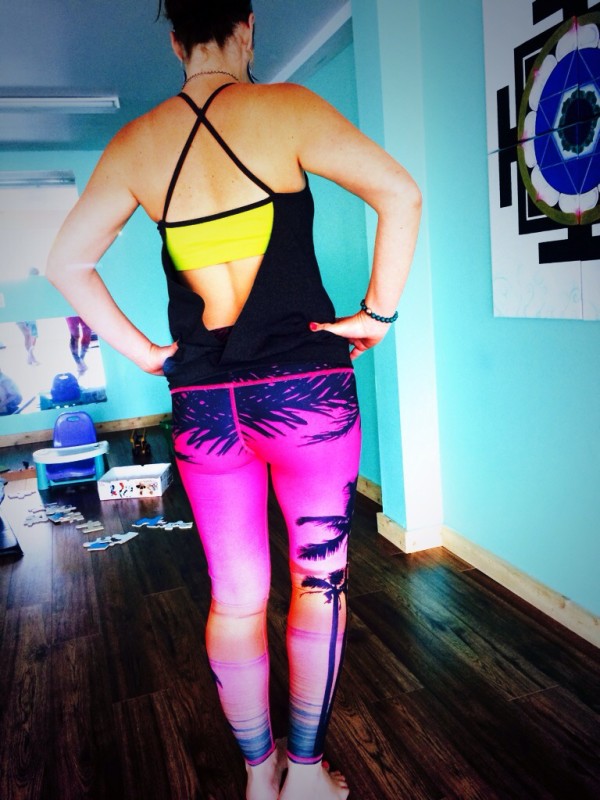 Whatever you are feeling on the inside will make it's way outside.  Feel good, attract good.  Feel ughh, attract ughh.  Your vibe attracts your tribe.
MF
This was me about 30lbs heavier and yes I was breastfeeding, but just out of one boob.  We'll save that story for another blog.